IRS TAX PROBLEM RESOLUTION
Get Help for Your IRS Tax Problems
If you're suffering from tax problems with the IRS and owe back taxes, penalties, and interest, contact Chau Tran CPA PLLC now. We have the skills and experience to end wage garnishment, release tax liens, and find solutions for all kinds of IRS tax problems. We'll make sure you understand your rights and explore all the tax relief options available to identify the best course of action for your needs and circumstances.
Chau Tran CPA PLLC is a reputable tax resolution firm that helps people just like you break free from tax problems. When taxpayers try to deal with the IRS on their own, the results are usually stress and frustration. But, if you enlist our help, you'll avoid unnecessary anxiety. We'll negotiate directly with the IRS on your behalf to set up an affordable payment plan or take advantage of a suitable tax relief program.
We understand what it's like to be in your shoes and know that the sooner you contact us, the sooner you'll settle your tax debt and can move on with your life. So don't delay, call 806-340-7638 now or request your consultation through our website.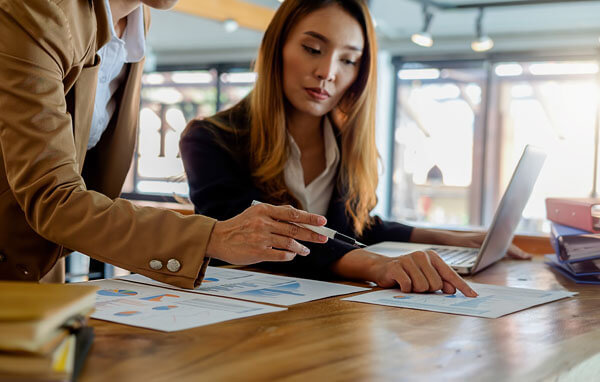 ABOUT Chau Tran CPA PLLC
Taxpayers that owe back taxes and high tax penalties are vulnerable to aggressive IRS collection tactics including liens, levies, and wage garnishment. Chau Tran CPA PLLC is proud to assist these individuals and business owners with practical tax relief solutions and sound financial advice. We're a local Amarillo, Texas tax resolution firm with a fine reputation for integrity and a passion for helping people with IRS problems.
At Chau Tran CPA PLLC, we place a strong emphasis on customer service and will work hard to get you the tax relief you deserve. We're determined to treat our clients the way we would wish to be treated, with dignity, respect, and a special sensitivity towards the stress they might be feeling due to their financial issues. When you become our client, we'll permanently resolve your tax problems by filing delinquent tax returns, setting up a payment plan like an installment agreement, or recommending a tax relief program like innocent spouse relief.
Professional Service
Chau Tran CPA PLLC can offer a full range of accounting services while giving you the individual attention that you need.
Years of Experience
Chau Tran CPA PLLC has years of experience working through IRS audit strategies and financial issues. We make sure that your business is in good hands at all times.
Serving Your Business
Chau Tran CPA PLLC provides support in all areas of business consulting. Let our team guide you with a financial strategy that leads to business growth and success.
HAVE A QUESTION? WE'RE HERE TO HELP
112 SW 8th Ave Ste 340 A-6